Happy 40th Birthday To JAINNHER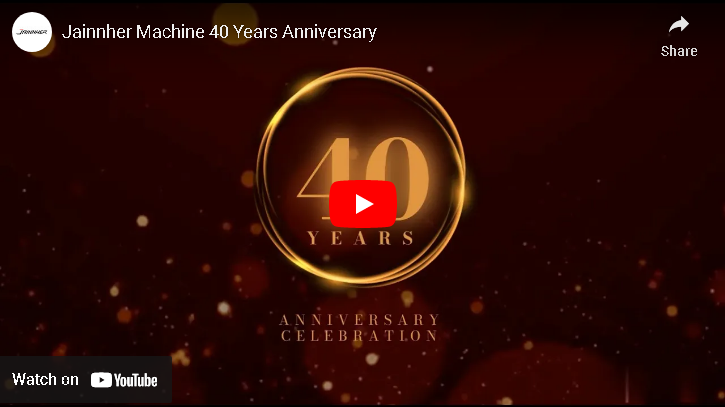 "Happy new year everyone! "
Said by JAINNHER chairman Mr.Sheen Wen-Jye. Then all staff toasted to celebrate the 40th anniversary at the year-end dinner party.

What's the life like in the grinding machine industry for 40 years?
It's the lively interaction with visitors at exhibition site.
It's the rough hands that tell different stories about our factory.
It's the people as busy as a bee while machine's delivery.
It's who stays in the office busy keyboarding every day and night.

There are many strictly request from customers who came from variety industries, and a difficult time while dealing with these case.
We have many happy and inspiring moments, and also experience the storm of world situation. Here's to the next 40 years. We'll be here for serve you better!
.......................................................................................................................................................
TIMOS 2023 – Grinding Machine Show Preview
Visit our booth #L0417 at TIMTOS 2023 in Taipei from 2023 / 3 / 6 to 3 / 11. You are also welcome to contact us now for custom service of your demand.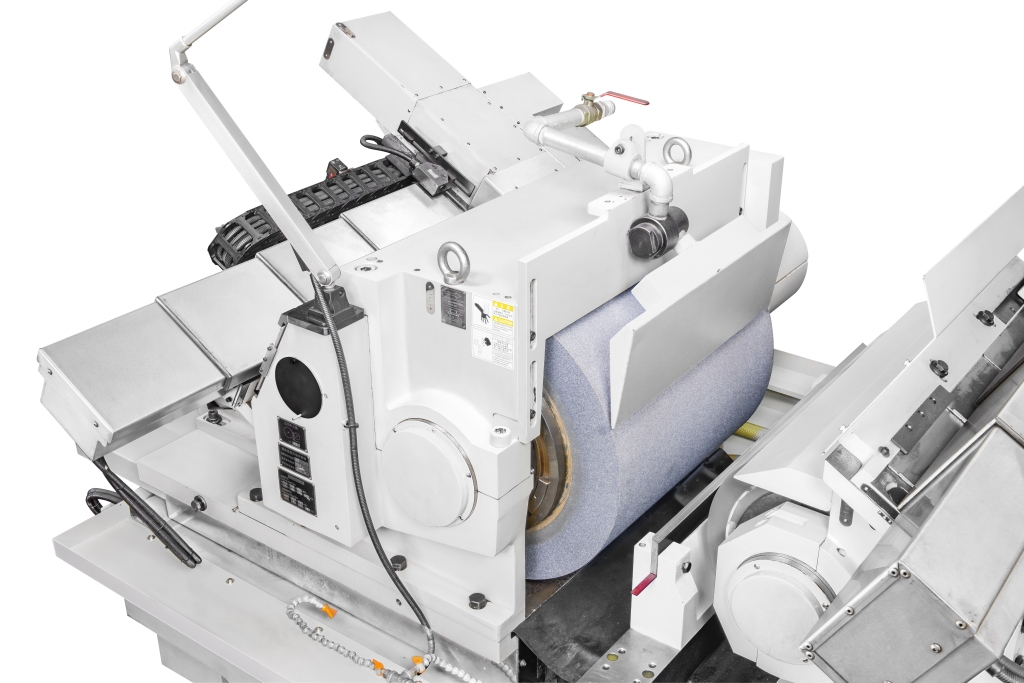 JHC-2416T-CNC7 Centerless Grinding Machine
| | |
| --- | --- |
| ● | The spindle adopts bearing type structure. No need to put an external lubricating oil tank makes machine very convenient for maintenance. |
| ● | Machine design adopts symmetry direction feeding in grinding and regulating wheels. The 405mm large grinding wheel is capable of heavy grinding. |
| ● | CNC controls feeding, dressing and compensation. It can improve overall quality, increase productivity and minimize the manpower requirements. |
| ● | To equip with our own designed large loading / unloading device, machine is capable to grind maximum diameter 230mm workpiece. There's no need to adjust the loading / unloading device when the grinding & regulating wheels wearing. |
| ● | Suitable for precision parts industry such as: mold industry, machine tool parts, shock absorbers of automotive parts, camshafts and pump shaft. |
JHG-1510NC2 Center Hole Grinding Machine
| | |
| --- | --- |
| ● | Suitable for the workpiece diameter up to 125mm, and the length up to 1000mm. |
| ● | The unique 3D design of synchronized grinding motion can ensure the stability and the precise location of the center hole. It can also avoid some defects such as: poor alignment or angle too large/small…etc. |
| ● | JHG-1510 center hole machine has three models: conventional, NC 1 axis and NC 2 axes ( X & Z axis). |
| ● | JHG-1510NC2 axes version is suitable for automatic production line. Users can obtain the best concentricity and roundness through the automatic procedure. Further, it will improve the efficiency of allocation of human resource and fit the trend of smart manufacturing. |
JHI-150CNC Internal Grinding Machine
| | |
| --- | --- |
| ● | The spindle head employs high accuracy roller bearings which providing high positioning accuracy. And it is driven by a high performance servo motor, providing accurate variable speed change. It guarantees outstanding grinding surface quality. |
| ● | The feed axis employs up and roller type linear guide ways combined with servo motor drive. It provides rapid traverse and high positioning accuracy, and is suitable for fully automatic grinding functions, such as blind hole grinding, end face grinding and taper grinding. |
| ● | Versatile cyclic grinding motions include fully automatic grinding, coarse grinding trimming, fine grinding and spark-out grinding. High accuracy, convenient operation and increased productivity. The machine is ideal for both mass production and small lot flexible grinding operations. |
| ● | The CNC control uses macro machining programs that greatly reduce preparation time while upgrading machining efficiency. |
JHP-2003CNC Plunge Grinding Machine
| | |
| --- | --- |
| ● | Capacity: OD200*length 300mm. |
| ● | Cartridge spindle for fast interchange between center and chuck |
| ● | The spindle can provide centering and synchronized motion. It make machine have highly stability and suitable for heavy machining. |
| ● | Machine has variety grinding mode and also applicable to non-circular workpiece |
| ● | Capable to equip with robot arm or gantry loading/unloading device to improve production efficiency |
.......................................................................................................................................................
Public Holiday Notice
Our office will be closed on 25th (Sat.) to 28th(Tue.) February for Peace Memory Day Holiday in Taiwan. The regular operations will resume on 1st March (Wed.).Thank you for your continuous support.