Grinding Example
Workpiece: Dicing Blades
Model: JHP-2003CNC Plunge Cylindrical Grinding Machine
Capacity: OD200*length300mm
Grinding wheel size (diameter*width*hole): Ø405*50*Ø127mm
Work head angle: 90°CCW & 30CW°
Work table swivel angle: 10°CCW & 3CW°
Roundness: 2μ (0.002mm)
Cartridge spindle for fast interchange between center and chuck
The spindle can provide centering and synchronized motion. It makes machine more stable and suitable for heavy machining.
Machine has variety grinding mode and also applicable to non-circular workpiece
Capable to equip with robot arm or gantry loading / unloading device to improve production efficiency
Applications:
Air-conditioning & refrigeration equipment, systems, components & products / Gear shafts and automotive shafts / Machine tools gear shafts / Air & hydraulic cylinders and valve shafts / Precision measuring instruments / Electronic / Optical & medical equipment
Machine Show Room
Make CNC thread grinding machine acting more smart--- JHT-4010CNC with
"Smart Machine Function"
For JAINNHER's new designed JHT-4010CNC which just received the "Taiwan Excellent Award 2020". You probably wonder what's the special point of JHT-4010CNC? Here comes the solution--- "Smart Machine Function".
"Smart Machine Function" is our own design and gets a patent from "Taiwan Intellectual Property Office" already. Equipping with "Smart Machine Function" can help technicians monitor JHT-4010 through industrial PC more easily:
(A) Status monitoring: spindle balancing system & abnormal sound detection.
(B) Collect the warm up / grinding vibration / operation journal for data analyzing
(C) Built-in intelligent modules: Gap detection between grinding wheel and workpiece.
This module also can optimize the grinding process parameter. The ultimate goal is to improve processing behavior, to enhance grinding accuracy, to increase production efficiency and to save the costs.
Bulletin Board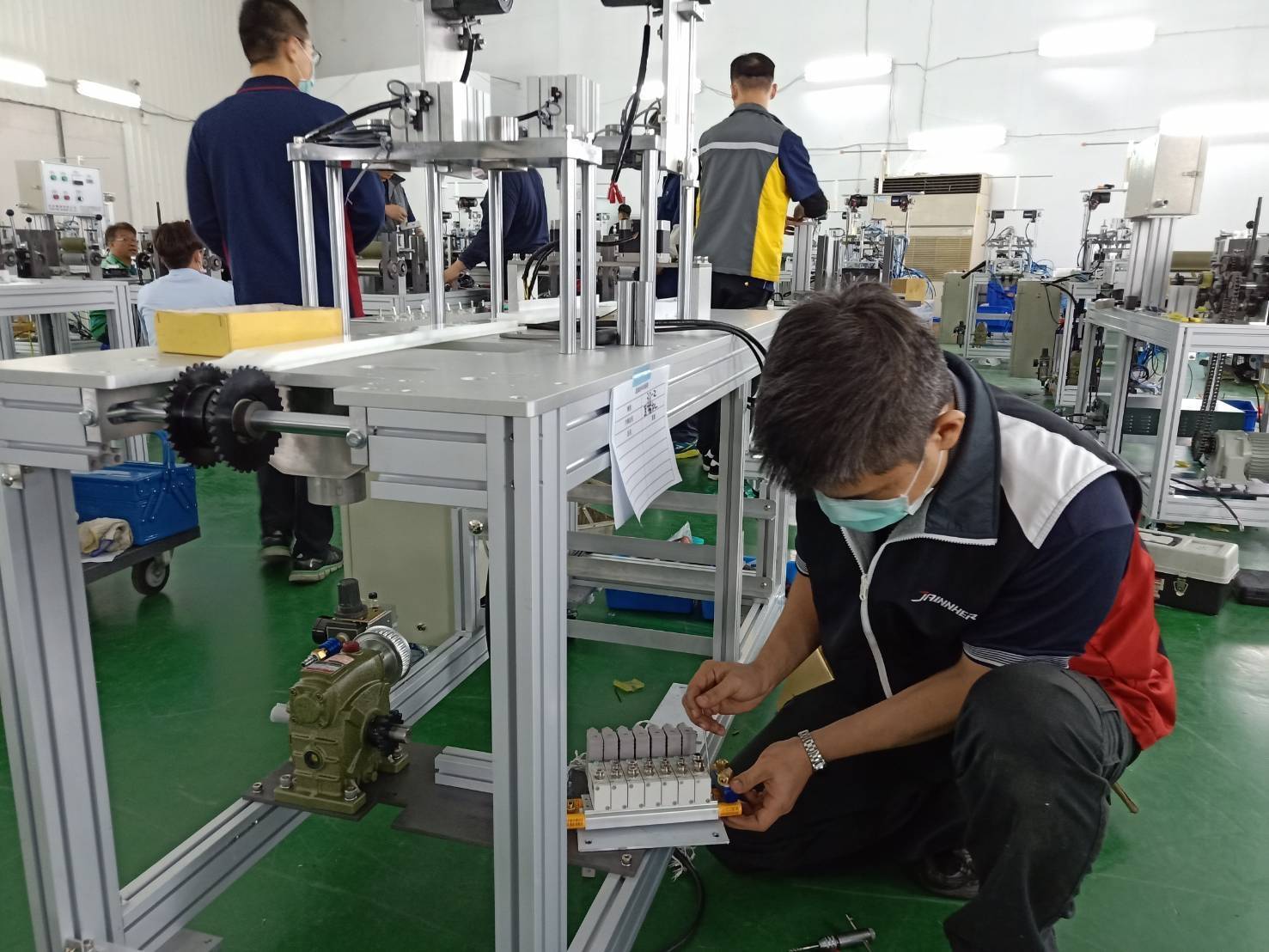 2020 Mask Production Project Documentary
At the beginning of coronavirus pandemic, JAINNHER immediately respond to Taiwan government's"National Face Mask Team"project. Only took 40 days, this team set up 92 face mask production lines to produce sufficient stock for urgent demand.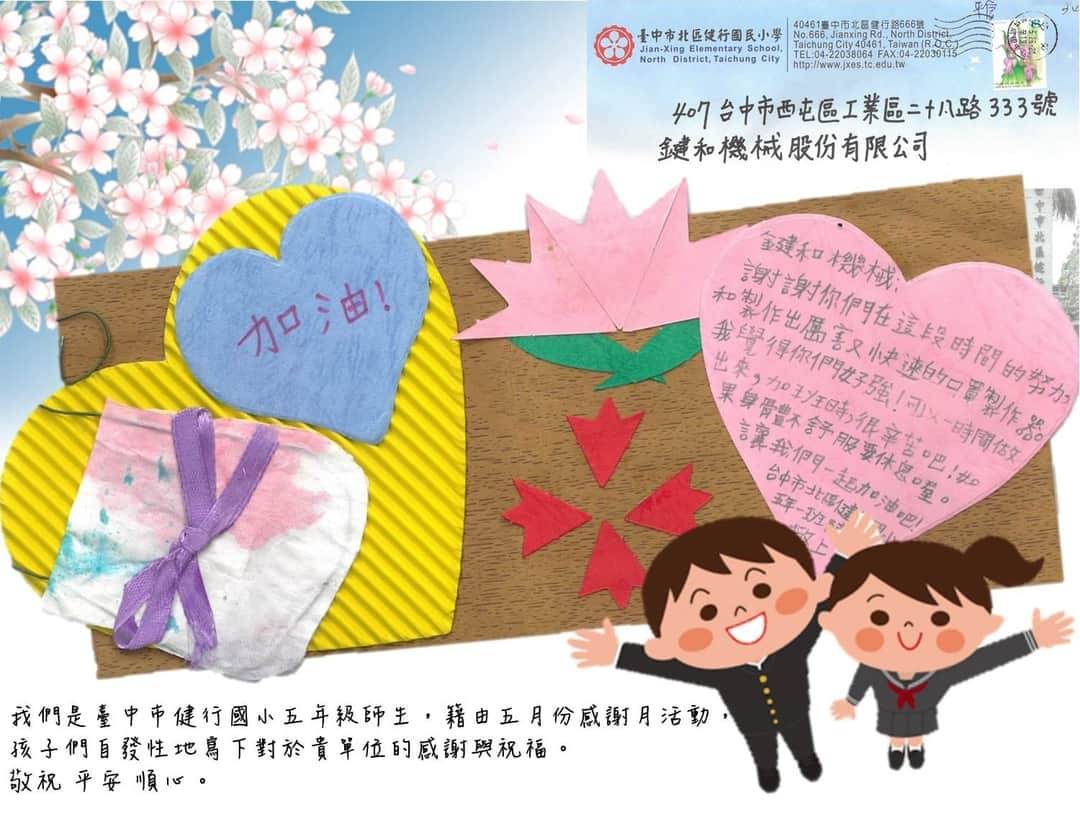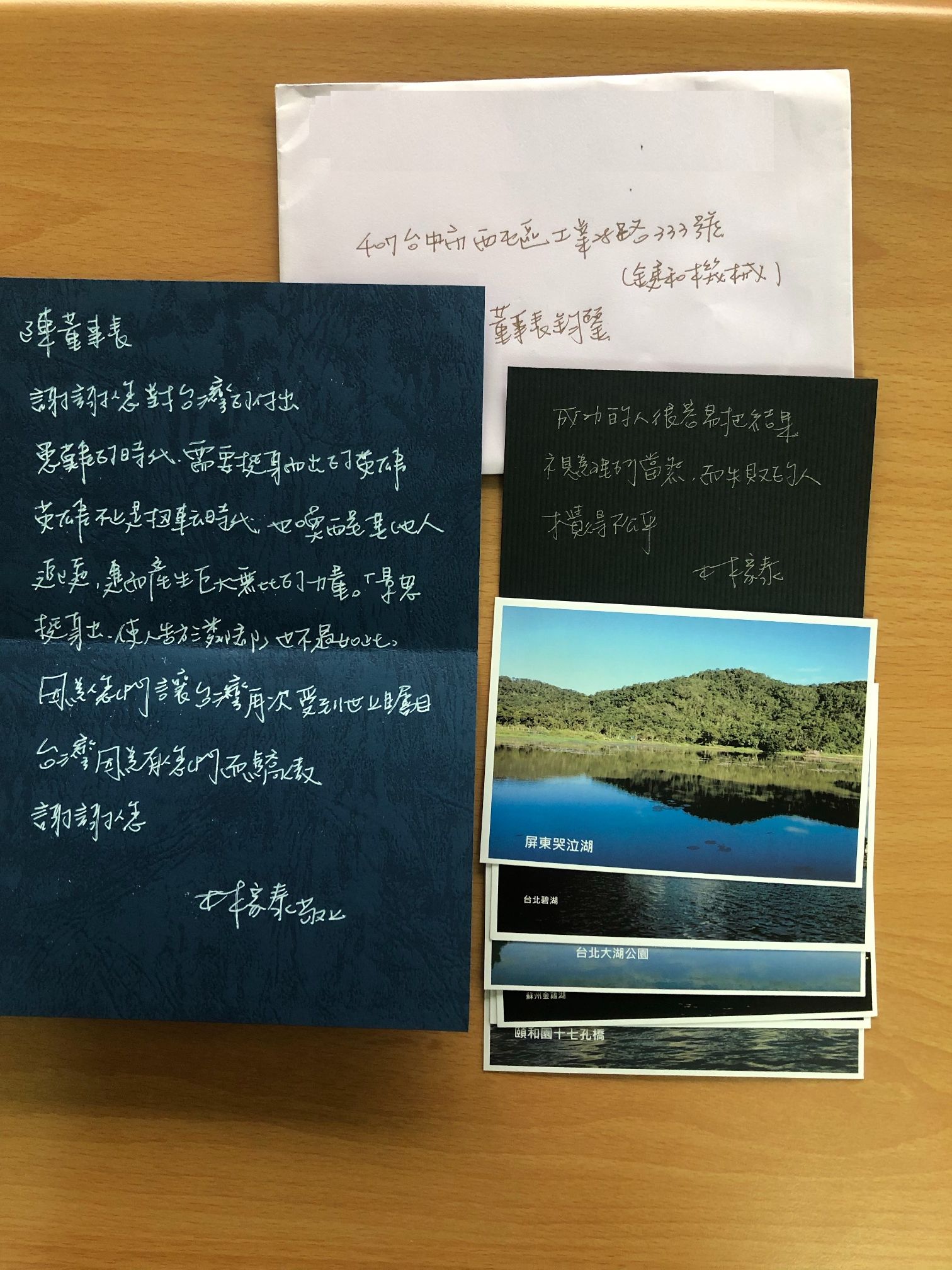 Taiwan has learned a lot from the painful experience of SARS in 2003. This time, the Centers for Disease Control have taken precautions very earlier. It took half a year from fully lockdown to the gradual re-opening. Now, Taiwan can donate masks to help other countries.
It's comfort to see that people expressing their touching moments through social media comments or thanks cards.
We also received a trophy from the Vice President, the Premier / Vice Premier and Minister of Economics in the award ceremony.
Passion is in the nature of Taiwanese. People don't know each other, but support each other in different ways.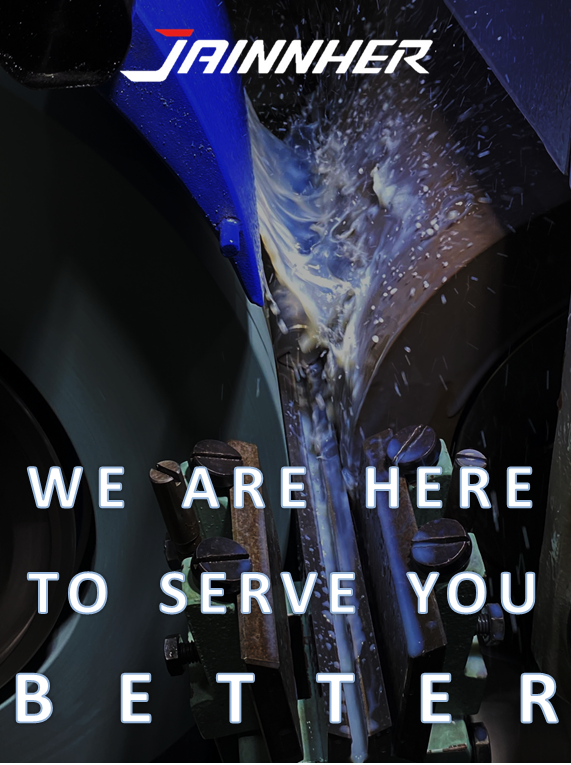 That's the reason we can stabilize the situation, get rid of the shadows and have a moment to breath. People need to find a way to keep moving because the coronavirus will probably co-exist with humans for a long time.
No matter where you are, we all face the same situation: struggling with the threat of virus. The global economic slowdown caused a dramatic adjustment on many projects. During this period, if there are medical or military grinding demands or buyer suddenly release an order with short delivery, just contact JAINNHER. Our professional sales team is ready to suggest the most suitable solution for you. As same as the past 38 years, JAINNHER will stick to the position and continuously assist you to solve any problems from customers and users:[email protected]