Grinding Case
Workpiece: Long bar
Model: JHC-2408T-CNC6
Outer range: Ø12~ Ø40mm
Grinding wheel diameter: Ø610mm
Grinding wheel speed: 1050RPM
Grinding wheel motor: 40HP
Regulating wheel diameter: Ø305mm
Regulating wheel speed:110~250RPM / variable speed
Surface roughness: RA 0.04mm
CNC control
Equipped with 3 meters auto-loading / unloading device to improve production efficiency
Applications: Long bar / Alloy tool steel / Stainless steel
Machine Overview
High Efficiency Choice : JHC-2408T-CNC6 Centerless Grinding Machine
High Efficiency Choice : JHC-2408T-CNC6 Centerless Grinding Machine The main feature of JHC-24T series is symmetry direction feeding of grinding and regulating wheel. The grinding wheel spindle of JHC-24T series runs on hydrostatic bearing with a high pressure oil film which maintains high precision under heavy loads. There's no need to adjust the loading / unloading device when the grinding wheel & regulating wheel wearing. Dressing of wheels and wheels compensation could be processed automatically instead of manual adjustment under a grinding cycle. The 3 meters auto-loading / unloading device is equipped with human machine interface (HMI), it's convenient to operate and monitor the current running status. JHC-2408T CNC 6 axes centerless grinding machine has a wide application range and very suitable for long bar grinding.
Bulletin Board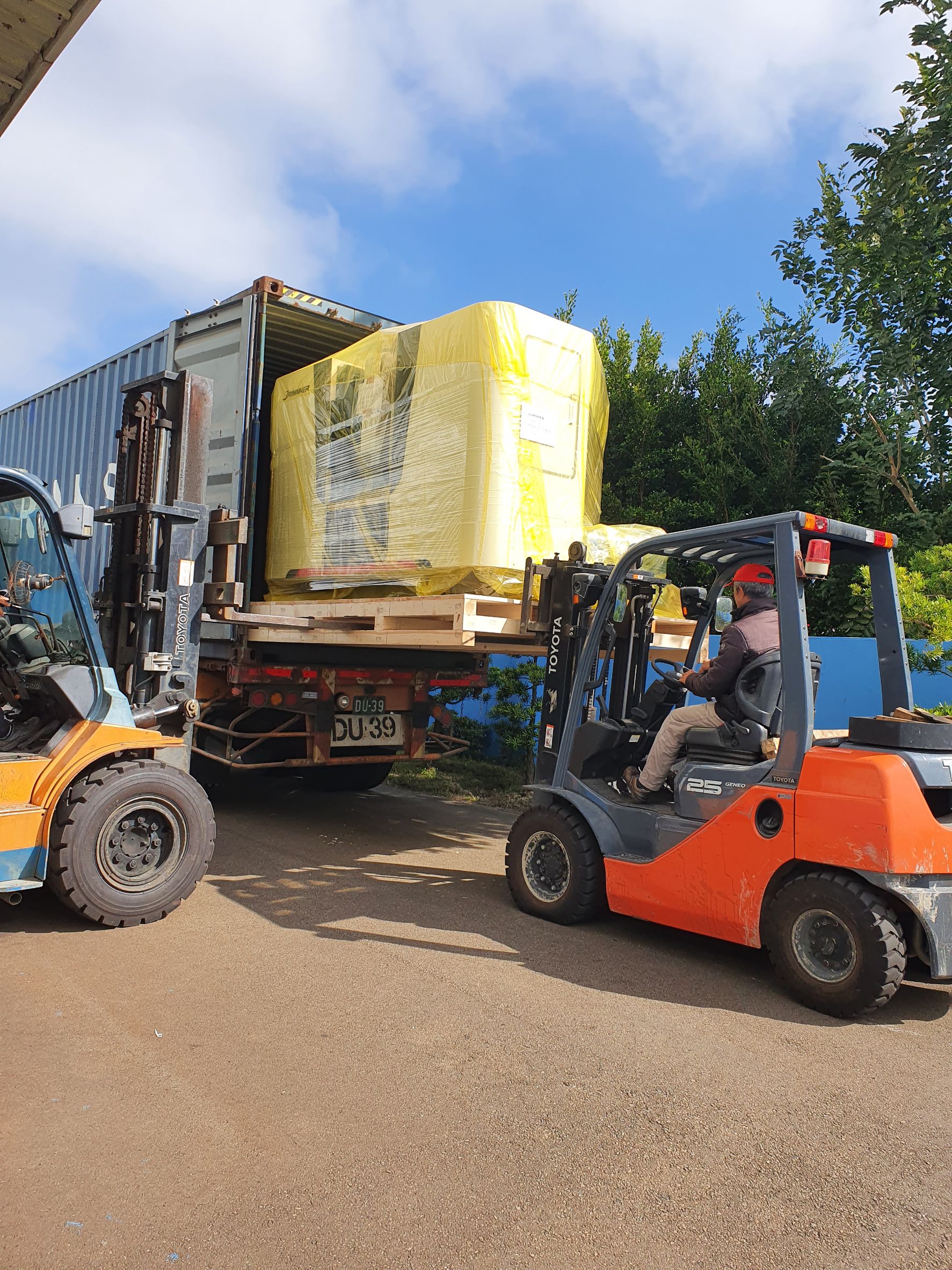 A Best Way to Start Year 2021---Machine Shipment
2020 was a tough year for everyone. This year, vaccines may offer hope to get the pandemic under control. The global recovery is slow. However, Jainnher still has some good news under this difficult circumstance. In January, besides local delivery, there are also five containers of JHA-2003 angular, JHC-12 / 18 NC & CNC 4 axes / JHC-12S / 18S centerless machines in transit to different countries. We have extensive experiences and always stick to our post. It's the main reason why customers keep coming back.
Exhibition News
Exhibition: China International Machine Tool Show (CIMT 2021)
Date: April 12 to 17, 2021
Location: China International Exhibition Center, Beijing
Stand: E2-A202
Holiday Notice